Hello friends!
As is evident by my last post, I've been in a wedding rut (redding what?). To distract me from the minutae of collecting addresses and pretending I have nice handwriting while addressing the aforementioned save-the-dates, I have turned my attention to hair. I made a rather large to-do list by month in preparation for the wedding and there at the bottom of May is "find wedding hair guru." Excellent...this is fun, THIS is something I can get excited about!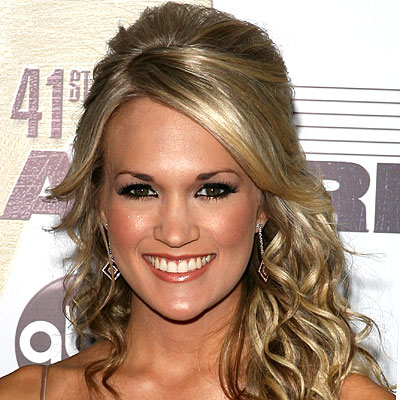 Hair, in terms of wedding beauty, is very important. My mother has always said that a person's hair is their "crowning glory," which, to me, evokes images of royals and angels with fantastically voluminous locks. Ah, yes: heavenly princess hair- sounds about right.
So in order to acheive heavenly princess hair, I assume that I will have to use massive amounts of hairspray and employ the talents of some hair magician floating around DC or Northern Virginia. Due to the logistics of wedding day, I will not be able to go to a salon and will therefore need the person to come to me. I have looked at theknot.com and have found a few mobile hairdressers, but don't know where else to look for someone who will be willing to travel. Thoughts on this?
I'm definitely wanting long, wavy hair that is half-up and soft in the front. I plan to do a trial run with the hair person when I go to DC in July, so I'm hoping that the first try works, since hair trails are normally between $60-$100!
If all else fails, does anyone know of a ridiculously fantastic hairspray so that I can do it myself? Thanks bloggers!!